Non-Abusing Parents and Carers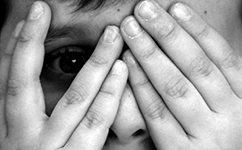 If you are an adult seeking help and support for a child/teen victim – we encourage you to view The Survivors Trust for information on specialist services for children and young people. In addition, if you have not yet done so, please contact your local police to ensure that adequate safeguarding is undertaken to protect your child from further abuse.
A popular public myth is that victim/survivors remain silent because they want to protect the abuser.  Whilst this might be true in some individual cases, in the main the victim/survivor remains silent to protect an individual who has an emotional or financial investment in the abuser.
As adult survivors of childhood sexual abuse we also know that some parents/carers collude with the abuse, either at the time or by silencing a child or adult survivor when they do find the courage to tell someone.
However, there are many parents and carers who, because of the skill of the abuser, are completely unaware of what their child has experienced and do all that they can to help the child victim/adult survivor, once they have become aware of what has happened. In such cases the non-abusing-parent or carer is devastated and their emotional response can be overwhelming.  It is important to note that in these circumstances the child victim or adult survivor may then feel responsible for the upset caused and can retract at this point. It doesn't mean the abuse did not occur, it means that the victim/survivor (child or adult survivor) wants to protect the non-abusing parent or carer.
With that in mind, we want to make sure that non-abusing parents and carers can access the help that they need too. This might also lift some of the ongoing impact off the individual who is disclosing their experience of sexual abuse.
The following organisation is able to offer support for non-abusing parents and carers:
MOSAC – a London based organisation
Further information can be obtained via www.thesurvivorstrust.org and other organisations that provide emotional support for non-abusing parents and carers.